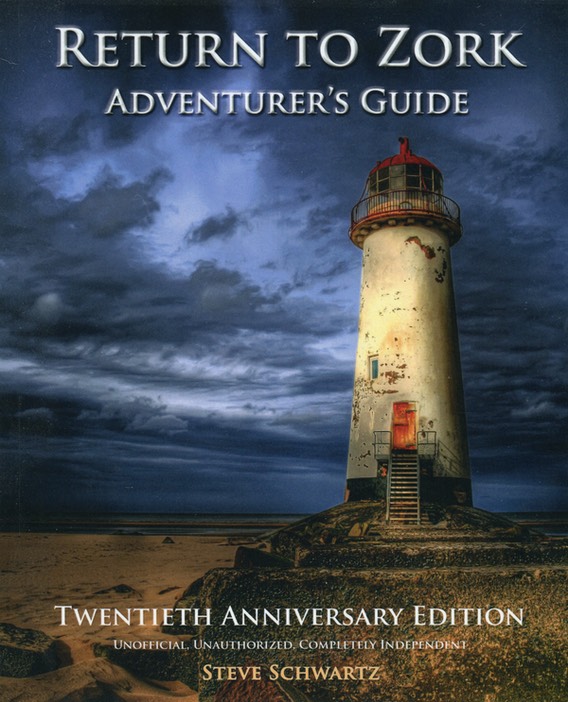 Infocom's DOS-based Return to Zork was one of the most widely-owned games of the early 1990's. Unlike today's hack, slash, and annihilate extravaganzas, Return to Zork required players to explore, map, and solve puzzles--emphasizing thinking over dexterity. It was the first graphic (rather than text) Zork adventure. Return to Zork Adventurer's Guide: Twentieth Anniversary Edition is a reprint of the best-selling book originally published in 1993/1994.
Covering both the CD- and floppy-based editions of the game, this guide includes:
Screenshots that illustrate key game elements and puzzles
Detailed play maps
Multiple levels of hints that provide just the help you need without spoiling the game
A complete game walkthrough
Whether you're a collector of game memorabilia, want to improve your previous score, didn't got around to playing the game way back when, or recently purchased a copy (yes, it's still available), you'll want this definitive guide!


Return to Zork Adventurer's Guide: Twentieth Anniversary Edition
176 pages (reprint)
Retail: $17.99 U.S.
Classic Game Books (Siliconwasteland Press), 2015
Siliconwasteland price: Unsigned $16.99; Signed $17.99
Also available from Amazon.com and Amazon sites throughout the world